We had some friends over for morning tea, and some others drop by in the afternoon so i decided to make some muffins with using some raspberries we had early this morning! This was the first time using this recipe and they were delicious so i thought id share the recipe with you all!
Raspberry & White Choc Muffins
(makes approx 15)
2 teaspoons lemon juice
1 cup milk
2 cups self raising flour
1/2 cup oil (i used peanut oil for mild flavour but you could use any)
2 eggs
2/3 cup castor sugar
180g white choc cut up into chunks (plus extra if you want to some to the top before baking)
200g raspberries
(preheat oven to 170 for fan forced)
Place flour, sugar and choc into a bowl
Stir to combine
Add berries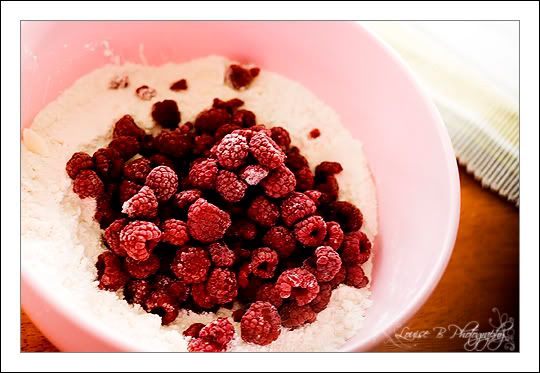 Gently stir to combine, try not to mix too much or berries will lose their form.
Whisk all wet ingredients together (milk, lemon juice, egg and oil)
Add wet ingredients to dry and mix gently and for as little amount of time as possible.
Spoon into muffin cases and place choc on top if desired.
Bake for approx 25 mins and serve with a dusting of icing sugar on top
DELICIOUS and easy...