This week i have been helping to organise my nephews 1st birthday. It was a week of firsts for me as i made some bunting for the party (first time doing this). It was pretty easy (but seemingly time consuming!) and i think my girls would love some in their rooms. I forgot to get a photo before giving it to my sister so the photo is from the party.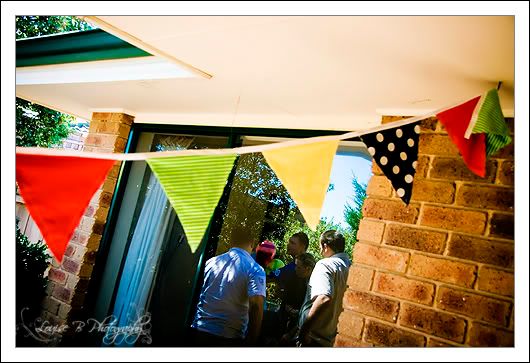 I also appliqued for the first time too. I bought a red top (i could only find long sleeve so he didnt get to wear it for most of the party! but since its coming into winter i struggled to find any plain tshirts!). I knew i wanted to applique a number 1 onto the front and i ended up putting a little cookie monster on the back of the top! It also was quite an easy and effective project (and not too time consuming even better!) so this is a winner. Again forgot to take any pics of the top so here is one of the birthday bot wearing the top...
On Friday night i made the cupcakes for Jett's party and i enlisted the help of my wonderful friend Kez. It ended up that my sister Kez also came over to sleep the night so we had her helping also!! I am not sure i would have got these finished if it wasnt for their help and laughter! Things are always so much easier when shared with people you love, we were up til 1:30am doing these but we didnt feel tired cos we were too busy having fun!
Here is a pic of the two Kez's...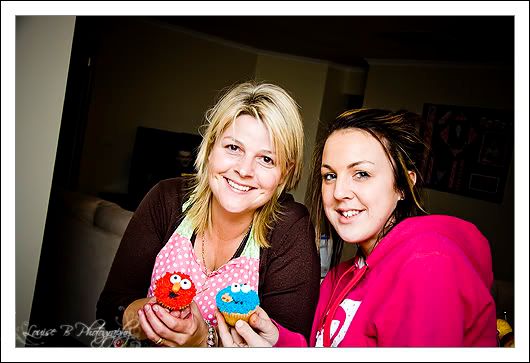 Dont they look great for 1:30am :-)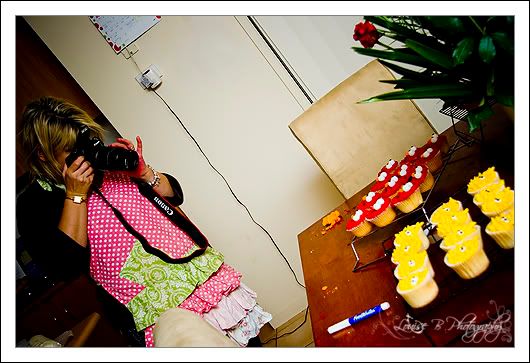 This was what we all were doing once we finished. Was a very funny sight to see, early hours of the morning with 3 girls and their cameras taking pics! Kez got a new baby (aka camera!) and so i took a pic of her!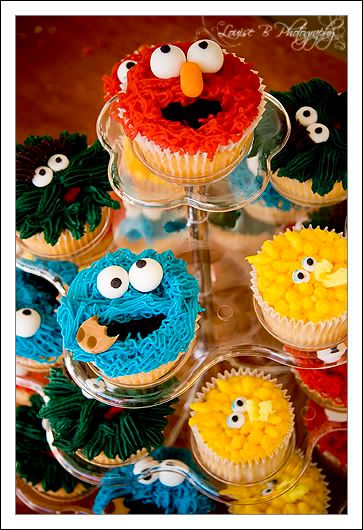 The finished product!
Was a great party, my sister did a lovely job and im sure the birthday boy had fun and got lots of pressies!!