I can hardly believe that my baby turned 4 yesterday!! Hubby and i have spent all week wondering how time has gone and how our little girls are growing up so quickly!! I really LOVE babies so in a way its hard to let go of knowing you wont have anymore!! In other ways its fabulous as babies really are hard work!! I have lots of sisters so im hoping as long as they keep having babies i should get my "fix" somewhere!!!
Eleisha has been talking about her birthday for a long time now and given that her birthday is the day after my birthday it makes for a busy time of the year!! I was going to throw Eleisha her first real party but a lot of the people we wanted to come were going away as it was a long weekend so we had a little get together with her cousins at maccas!
Here are a few pics i took of Eleisha throughout the day!
This is the new vanity thing we got Eleisha for her birthday, she loves it as you open the doors with a button on the wand and then its starts singing!!
Eleisha with the new library bag i made her. We put her sleeping beauty costume in the bag and also tickets to disney princess on ice which we will hear about for the next 4 weeks til we get to go lol!!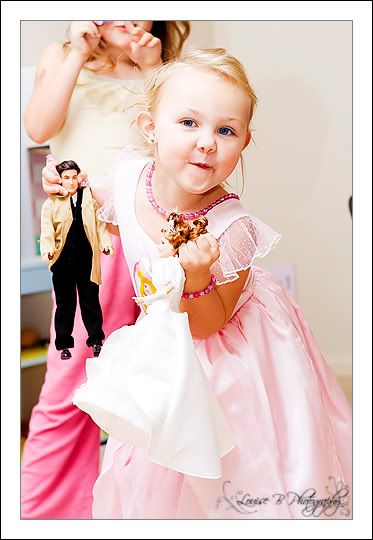 This photo truely captures Eleisha, this is just E being E!! (with her new barbies in hand!!)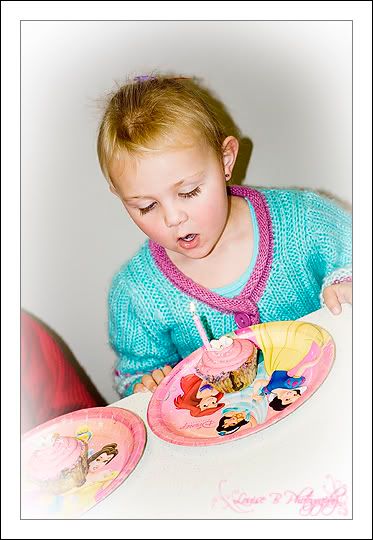 Eleisha blowing out her candle on her cupcake at maccas!!
Oh and i heard her telling everyone at school this morning that she is turning 5!!! Wow..can we just be four for a while before we are turning 5 :-)