Well, today i finally used my sewing machine, that my lovely hubby bought me for Christmas! It was another one of my ingenious ideas, i think i will start sewing! Yes it was that simple in my mind! However after sewing ALL DAY today and still not finishing my first ever sewing project (an apron) i have learnt its not that easy!!
Here are a few pics of my WIP!
This is my setup at the kitchen table, halfway through the days work
This is the pattern i am attempting to make. Notice it says its SO EASY!! Ha!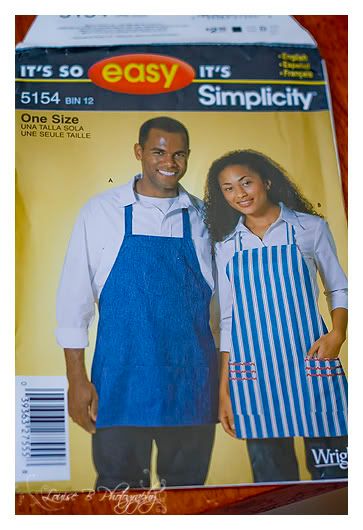 This is how the apron looks after todays effort! I need to add the pockets and also i think i will add some ric rac or some other sort of embellishment to finish it off!
Here's to more sewing and getting quicker at it!!!