Well today we headed to Jells Park for the Richmond Tigers Family Day. For Christmas we gave hubby a family membership to Tigers for 09 as we have regularly taken the girls over the past 7 years and they really are total tigers! We headed out early, hoping to get there before the big crowds but unfortunately it was packed!!!
The girls wore their jumpers and badges and we were hoping to get them a few signatures to add to their jumpers! I waited in one line for 2 hours for what we thought was autographs (being that we could get the players to sign the girls jumpers!). Ok well the line was to see Ben Cousins and so i expected it to be a popular line! After two hours of waiting we finally got there, only to get told we couldn't get the jumpers signed or take pics and we had to settle for pre signed posters and photos and a few smiles from the players!!! PHEW! I was a little peeved to say the least but the girls were happy so i guess that was all that mattered. In the meantime George had waited about 1.5 hours in another line to get a photo with some other players which the girls loved!
I took my camera (as i usually do anywhere i go, its like my 4th baby!) and when i went to take some pics it came up as change the battery pack! I was very confused since i had charged it before i came but put it away in my bag thinking something had happened cos it wouldn't work! I then had to rely on using our little point and shoot camera (arrrgggghhh this was not fun, the quality just doesn't compare!) only to get home and realise my camera was working again and had full battery power! It must have just been an error or something....but all in all was very annoying not to be able to take the pics i wanted of the day! The girls had a fun day, met players, got signatures and posters and also got to jump on the jumping castles there whilst we listened to a great cover band! All in all was a good day, and here are a few pics (excuse the quality!)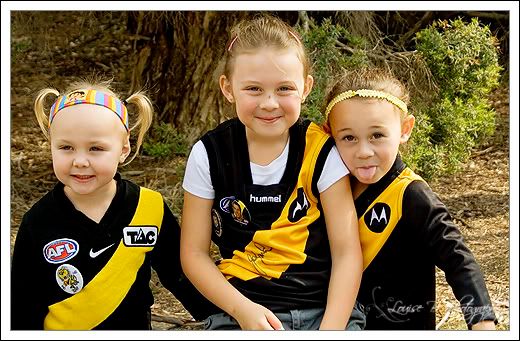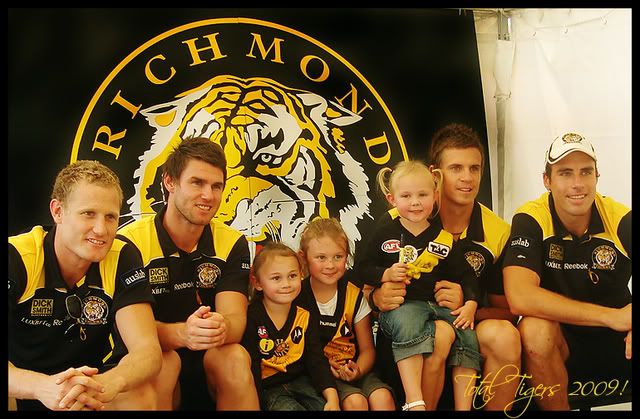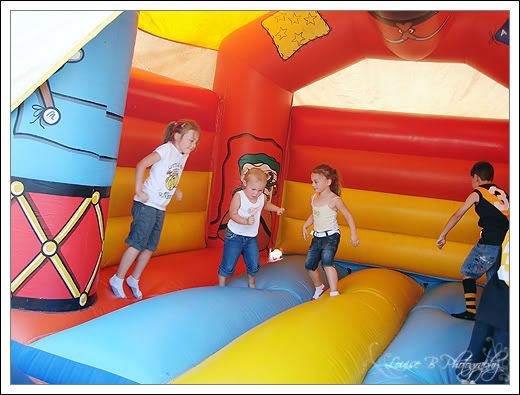 We then had to rush home as Caitlyn had a fairy party to attend late this afternoon! This was the first of the string of parties i am sure are about to come...she had lots of fun but is exhausted now from this huge day!